Fay Savage recently joined the GreenWorks team as our new Accounting Manager and we're thrilled. She comes to us with an MBA and great experience in the energy, creative, hospitality, and manufacturing industries. She brings innovative, detail-oriented analytical skills and a wonderful sense of humor.
GW: Tell us about yourself, what keeps you busy when you're not at work?
FS: I love being outside in natural settings—I call it my Green Therapy. Hiking, road trips around the PNW, gardening, sometimes I draw plants and trees. I'm obsessed with drawing and painting series of lines right now, think waves in the ocean, or geological layers of the earth. I love trying new things, and Daniel—the love of my life—is a chef, so we frequently visit special or interesting projects in the local culinary scene.
On our last trip we camped at Cape Lookout and made sure to stop at De Garde Brewing in Tillamook to see what they're up to now. We also checked out Nevør Shellfish Farm (oysters) and Jacobsen Salt Company because they're along the way. My parents moved here 3 years ago from eastern Pennsylvania, and they're amazing—we share a lot of meals together. I guess you could say I'm around food when I'm not at work.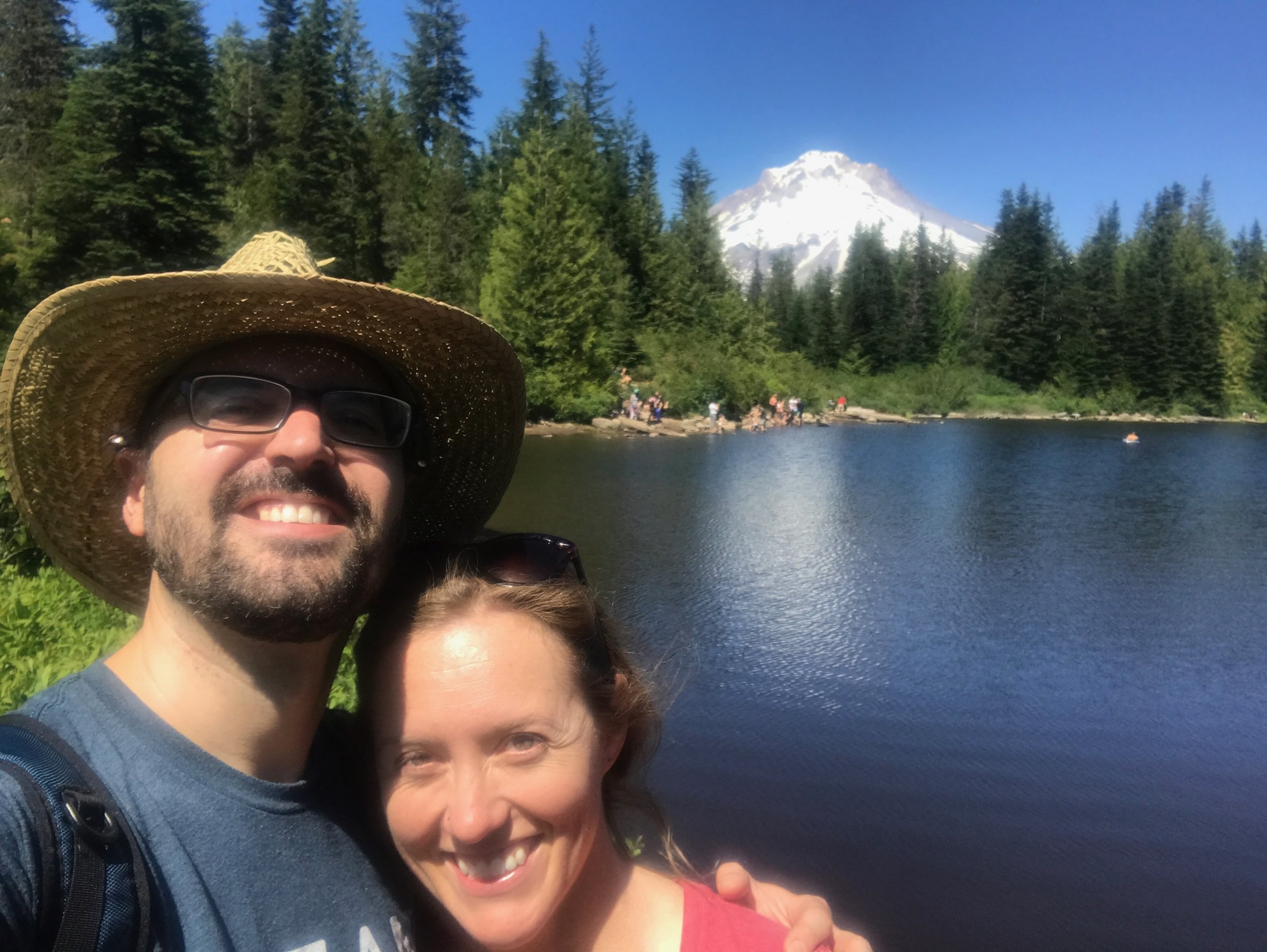 GW: Tell us about your career up to this point.
FS: Since getting my MBA in New York, I've worked in finance, accounting, and HR in the Portland area for 11 years. I wasn't quite sure what I was looking for, so I tried my hand in the energy, creative, hospitality, and manufacturing industries. I enjoy working alone on financials and forecasts, but I've found I need to balance that with helping others. I'm excited to be working with such a talented group of people here with an engaging and inspiring mission. I look forward to learning all about landscape architecture, and I hope to bring a valuable perspective when it comes to the financial health of projects.
GW: What's the most Portland thing you've come across recently?
FS: Last Saturday, I helped with a taco cart Daniel created for an event, a live comedy show in the backyard of Mike Bennett's house near Alberta. Mike Bennett (@mikebennettart) is an illustrator/artist and a bit of a recent local celebrity.
GW: Do you do any fun volunteering around town?
FS: I moved up to St. Johns about two years ago, and I've been volunteering at the St. Johns Center for Opportunity. It's really fascinating to be on the inside of an organization that knows so much about the neighborhood's history and the various characters there. I'm currently helping Babs Adamski, the Business and Workforce Development Manager, with her new database software and her list of local businesses.
GW: What's the most adventurous thing you've ever done?
FS: The summer after graduating college, I drove to Middlebury, Vermont and attempted to get a master's degree in Italian with only two semesters of the language under my belt. It was a ridiculous and fun endeavor for which I was completely unprepared.